Established by Melbourne Symphony Orchestra percussionist Robert Cossom in 2004, the MSO Snare Drum Award is designed to encourage the pursuit of excellence in snare drum performance in Australia and New Zealand.
Open to undergraduate tertiary students from Australia and New Zealand, this award provides an exclusive opportunity for applicants to further develop audition skills and performance techniques in a professional environment.
The winner receives percussion equipment and the opportunity to undertake a one-year mentorship with the MSO.
2023 Snare Drum Award
The 2023 Snare Drum Award was held in Melbourne on Monday 28 August.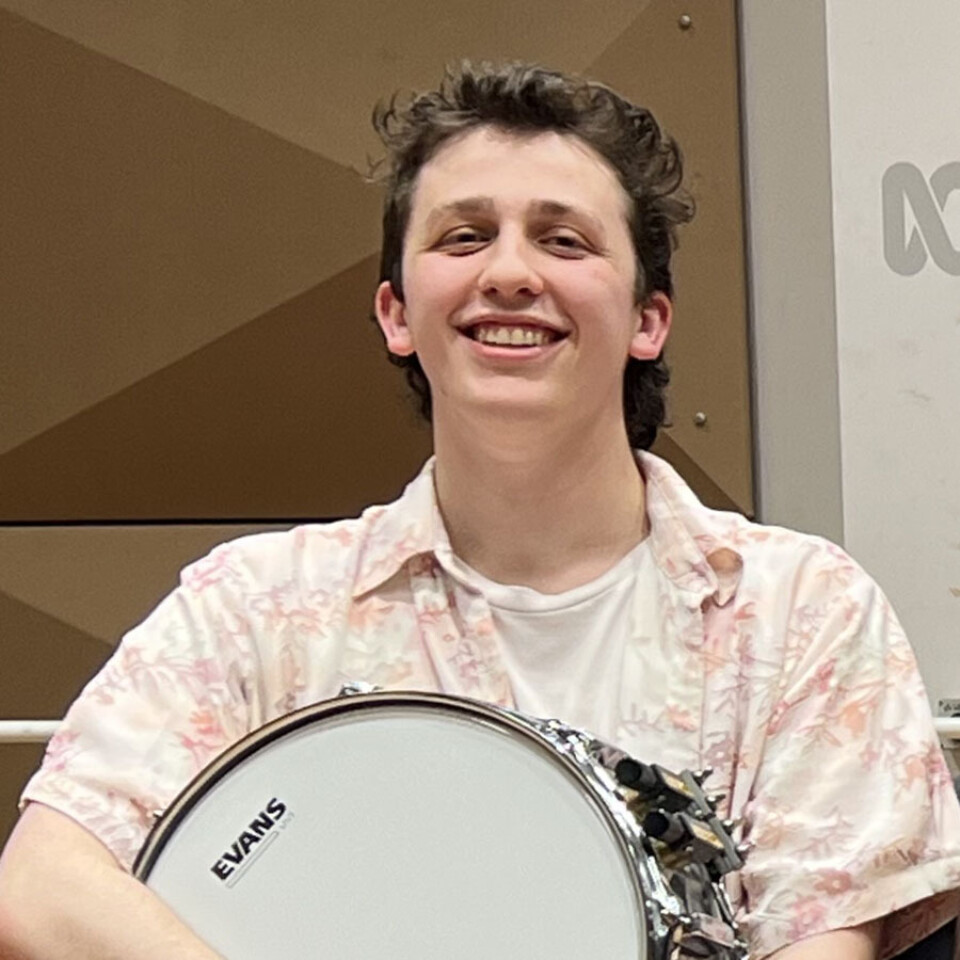 2023 Winner - Aidan Ritchie
Aidan is an orchestral and contemporary percussionist, currently completing his final year of a Bachelor of Music at the Melbourne Conservatorium. After discovering a love for drum kit at six years old, his enthusiasm and attraction to all things music only grew. Picking up orchestral percussion at thirteen, his focus quickly shifted from rock and funk grooves to a more classical percussive style. Aidan shows deep interest and prowess within all aspects of percussion including orchestral repertoire, world music, baroque style, and everything in between. Recently discovering his love for instrument making, he is just as comfortable in the workshop as on stage. Taking part in many larger ensembles, he is at home playing solo and within a group. His personality and love for music shines through in his playing, giving his repertoire an undeniable Aidan Ritchie flair.
The Snare Drum Award will celebrate its 20th Anniversary in 2024. Join us for this special event on Monday 26 August 2024!
Special thanks
Prizes for the MSO Snare Drum Award are donated by Mastro Snare Drums, Zildjian, Evans, & Just Percussion.

The MSO Snare Drum Award is supported by Tim & Lyn Edward, Cecilie Hall, and the late Hon. Michael Watt KC.

Robert Cossom's position is supported by Dr Rhyl Wade & Dr Clem Gruen.
John Arcaro's position is supported by Tim and Lyn Edward.