Equity Trustees is a proud supporter of the MSO First Nations content.
Watch below to learn more.
MSO Director of Philanthropy and External Affairs, Suzanne Dembo speaks to Equity Trustees Chair Carole Schwartz AO about their First Nations initiatives and partnership with the MSO
Partnering with Indigenous communities on native title trusts and being a source of philanthropic granting to First Nations people is a key focus for Equity Trustees. Can you explain why Indigenous Wealth is a priority?
Native Title, Indigenous Land Use Agreements and compensation processes are extremely complex and relatively new in the context of trusts. Equity Trustees' specialist skills in this area puts us in the perfect position to assist First Nations communities navigate this complex legal environment.

Through our existing partnerships, we appreciate that many communities wish to become more empowered to undertake a greater role in managing their community wealth. We actively support and encourage our communities and their representative organisations to develop their understanding and capacity to deliver aspects of trust services.

Equity Trustees is committed to working with First Nations communities, to help them achieve independence in wealth management. We can do this because we are trustee specialists – and additionally committed to contributing to First Nations communities' self-determination.
More broadly, we're committed to the principles of reconciliation and advancing the social and economic position of First Nations people. We demonstrate this through being a Reconciliation Action Plan (RAP) organisation and through our granting programs. We make high impact grants through partnerships that empower First Nations people, allowing them to deliver outcomes they consider best in their communities.
As a specialist independent trustee, we have partnered with First Nations communities and their representative bodies for over a decade, applying these specialist trustee skills in the context of community wealth.
Can you tell us about some of your First Nations initiatives such as the Innovate Reconciliation Action Plan (RAP) and what impacts they have had?
Our RAP has kept us focussed on a range of initiatives. Some are policy driven, such as employment targets, and some have led to innovative new programs, such as our Aboriginal Art Program. We regularly commission art and graphic design from Indigenous artists around Australia, whose work then appears in Equity Trustees' offices, publications and online channels, which promotes these great artists.
We also support the work of social enterprises, such as First Australians Capital (FAC). FAC is a national Indigenous-led organisation harnessing the cultural, creative and economic strengths of First Australians. Our support of $800,000 over eight years helps Aboriginal and Torres Strait Islander entrepreneurs to start and grow businesses.
Our annual Snapshot publication is now in its third year, giving a great overview of all the ways we engage with First Australians – at a corporate level, through our philanthropic granting, and through our community trusts team. The last two editions are available at www.eqt.com.au/snapshot.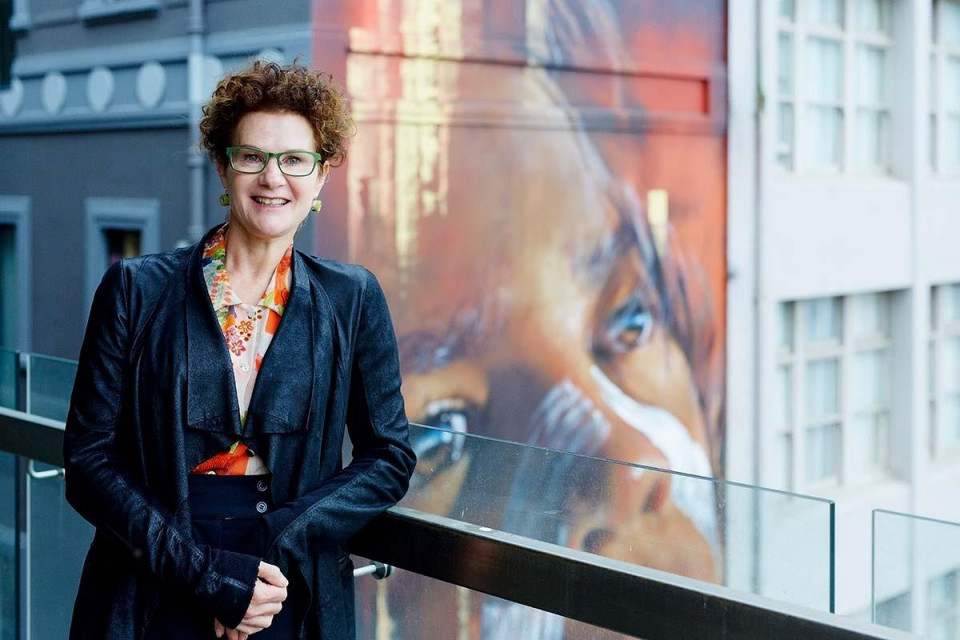 Equity Trustees has been a partner of the Melbourne Symphony Orchestra since 2018. Over the last two years, Equity Trustees has pivoted its partnership focus to support key MSO First Nation initiatives, including the MSO's NAIDOC Week program. What do you think the MSO is doing well to support First Nation Artists?
The exposure of the regular MSO audience to the stunning creativity and musical talent of First Nations artists is one of the most important outcomes. It allows those artists to grow their audiences too.
But this connection also fosters pride in these artists, which is powerful and something we can share collectively.
Of course, the significant MSO platform also has the power to educate and inform more widely. It puts the spotlight on who our current First Nations artists are, bringing them recognition and promoting their success.
The 2022 program we supported included Spinifex Gum with MSO and, for the first time, Electric Fields with MSO. This was an inspired pairing and audiences loved it – it's a rare thing to see people dancing at an MSO concert in Hamer Hall.
Can you provide any words of advice to people who are interested in helping support First Nations?
We often find philanthropists don't know where to begin when it comes to partnering with First Nations communities and organisations.
Start by identifying organisations that are designed and led by First Nations people and reach out to have a chat. You will find there are many ways to get involved.
Consider setting up a structured philanthropic vehicle, which can provide a consistent income stream to communities and issues you feel passionately about. It also encourages you to focus on the long-term impact of your giving.
Think about what resonates with you to identify where you want to focus your funding. This might be issues such as access to housing, education equity, visual and other arts, or research. Choosing to focus your efforts on an area that you feel connected to can add meaning to your giving experience.
Of course, we also suggest talking to our experienced philanthropy team. We are currently launching a new giving platform, which will allow more people to participate in structured giving in an easy and affordable way. It's exciting for us, for philanthropists, and for organisations and programs that rely on philanthropic funding to continue their vital work.
In 2020, you were recognised as Australia's leading philanthropist by Philanthropy Australia. Can you talk about your giving ethos and how you built a focused philanthropic strategy?
Alan and I established the Trawalla Foundation in 2004, and work with exceptional individuals and organisations that are focused on strengthening gender equality, creativity, sustainability and social justice within our society. The giving is important, but we aim to adopt a range of levers that include grants, investments, skills, networks and advocacy, to deepen the impact of the organisations that we collaborate with.
Coming from a business background, we approach our philanthropy with an entrepreneurial mindset, so we have a particular focus on catalysing and growing new initiatives and organisations and demonstrating what's possible. Much of this work is focused on growing a critical mass of female leaders, especially in business, media and politics.
We're proud of the momentum building around our Pathways to Politics Program for Women nationally, and the diverse cohorts involved including amazing First Nations women who want to run for public office. We also support a range of high impact First Nations programs and organisations including the Stars Foundation, the Deadly Fringe (part of Melbourne Fringe), and the Indigenous Rights Unit at the Human Rights Law Centre.
What do you think some of the future issues and trends for giving will be in a post-COVID world – particularly giving in the arts sector?
Over the past two years we've seen a real shift in the way people are thinking about and practising their giving. And with inter-generational change, we predict there is even more change ahead.
We would like to see all Australians with a passion for the arts build a more intimate understanding of the sector, how it works and what sits behind the end production or piece.
The arts, across many different mediums, can be a great way to engage disadvantaged or disenfranchised members of our community. This, in conjunction with the rising popularity of social enterprises, may become a key consideration for both for-purpose service providers as well as philanthropic funders.
More philanthropic support for the arts will mean greater funding and greater stability for the sector to get on and do what it does best: inspire us to learn, understand and connect as a community.
The arts sector was significantly disrupted during COVID lockdowns and so there will be a growing trend toward thinking about the stability of revenue and operations in the future. Tools like structured giving and endowment funds have the potential to play a much larger role in growing philanthropy.
Every Generation Leaves A Legacy For The Next.
What's Yours?
As Australia's oldest orchestra, the MSO has been bringing the joy and wonder of live orchestral music to the city of Melbourne and beyond for more than 115 years. Across the decades, the MSO has been part of thousands of lifelong musical journeys and personal stories, as has Equity Trustees.
Equity Trustees was first established in 1888 by an Act of Victorian Parliament and since then has grown to become one of Australia's largest specialist trustee companies. Equity Trustees offers a diverse range of services to individuals, families and corporate clients including asset management, financial advice, estate planning and philanthropic services.
Bespoke trustee services for people invested in their legacy.
For your family. For your community. For our future.