Important Performance Update
Due to the 7-day lockdown implemented in Victoria, these performances will be rescheduled.
We are working to finalise replacement dates and will notify ticket holders as soon as this is confirmed.
Featuring
Melbourne Symphony Orchestra
Sophie Rowell director & violin
James Crabb accordion
Program
Bach Orchestral Suite No. 3
Sally Beamish Seavaigers
Bach Brandenburg Concerto No. 3: Allegro, Adagio
Sally Beamish Brandenburg "Slow movement"
Bach Brandenburg Concerto No. 3: Allegro
About the performance
MSO Concertmaster Sophie Rowell leads the Orchestra through a celebration of the incomparable J.S. Bach and the prolific composer's influence on music of the present day, with Scottish accordion virtuoso James Crabb as soloist.
An unusual substitution
This coupling of J.S. Bach and English composer Sally Beamish sees James Crabb play the part of continuo, normally reserved for the harpsichord, on the piano accordion. Sophie Rowell play-directs Bach's Orchestral Suite No.3, lavishly orchestrated for its time, highlighting the composer's mastery of harmony, rhythm and his sense of fun. This 1730 suite contains one of the most famous and beautiful movements in the entire Bach canon, the Air on the G String.
A master of contemporary music
James Crabb has been praised world-over for his versatile musicianship, appearing with the London Philharmonic, BBC Scottish Orchestra and countless contemporary ensembles. Among his various Australian performances, Melbourne audiences will remember Crabb conducting and performing in Victorian Opera's 2013 production of Maria de Buenos Aires.
A late addition to a classic work
The peculiar thing about Bach's Brandenburg Concerto No.3 is the lack of a fully developed slow movement. Concerti movements usually follow a fast-slow-fast format, but here Bach differed from the norm, which is how Sally Beamish's Brandenburg "Slow movement" came to be. Intended to serve as the missing movement in a complete performance, this work was commissioned by the Lautten Compagney Berlin and first performed in 2010.
Duration: approx. 60 minutes with no interval.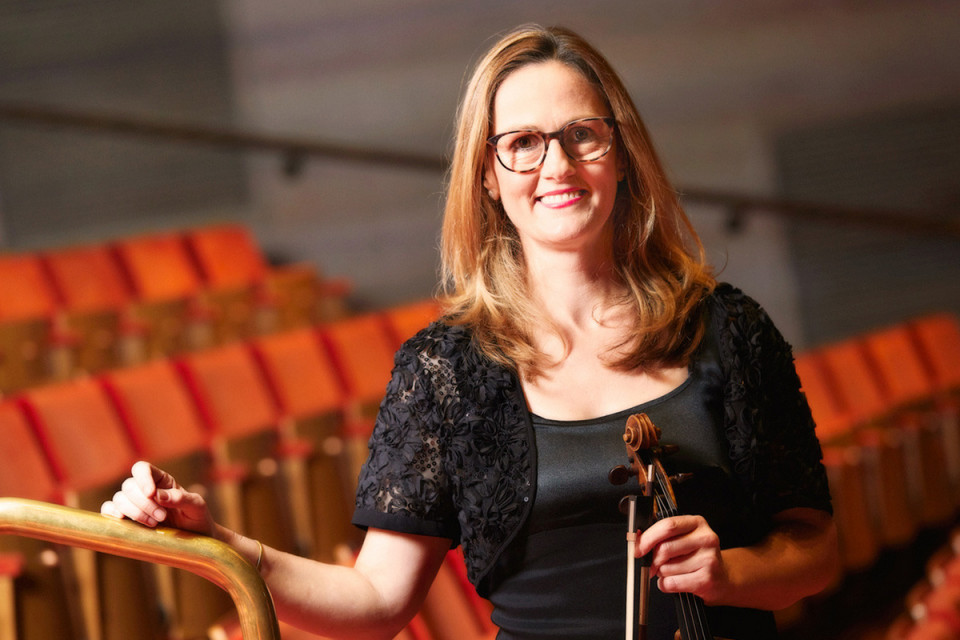 Bach and Beamish in Geelong
Sophie Rowell, James Crabb and the MSO will be taking the concert on the road, performing at Geelong's Costa Hall on Friday 4 June.
Info and tickets
Attendance is capped at 75% or as permitted by government advice at the time of the performance. Please be aware the venue could be seated in the standard layout so you may be seated next to other patrons.
Please note: Face masks are required at all times you are in the venue for ages 12 and above.