Proudly Supported by Life-Space, the Official Health Partner of the MSO
We understand the transformative power of music. Music can lull us to sleep or rouse us to run the last kilometre. It can transport us back to pivotal moments in our life or help us create exciting new memories. Music can enhance both our senses and our minds.
Then there's the hidden benefits. Music has many health and wellbeing advantages, with studies showing music can influence overall positive mental health, social connection, self-confidence and even sensorimotor function.
There's never been more of a focus on the importance of health than in the last two years. That's why we've partnered with Life-Space Probiotics to create the 'Sound Mind & Body' Program – a new health platform for our MSO musicians and audience.
About the Sound Mind & Body Program
The Sound Mind & Body Program consists of two key streams of health and wellness activity: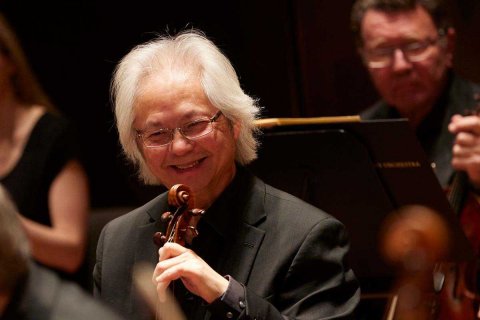 Preventative Health
Developing a holistic health program which supports our greatest asset – our Orchestra musicians
In 2015, the University of Sydney released the 'Sound Practice' report – a five-year research study into occupational health and safety for musicians. The MSO was one of six major Australian symphony orchestras to participate in the project.
The Sound Practice research findings recommended orchestras incorporate health initiatives in key areas of health education, early reporting of injury and injury prevention, promotion of a positive health culture, physical preparedness, sound monitoring and mental health support.
These findings will form the bedrock of a new preventative health program for the permanent musicians of the MSO, aimed at providing holistic health and wellbeing support year-round. The program is developed in conjunction with the Orchestra musicians, the MSO and Life-Space Probiotics.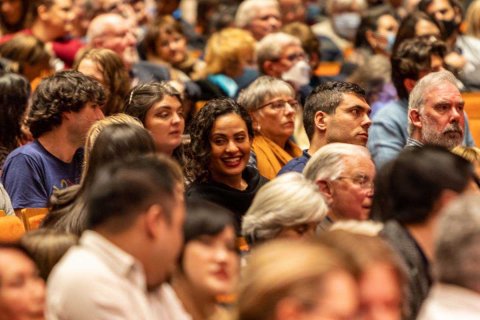 Symphonic Wellbeing
Using music content and activations to create positive wellbeing opportunities for our MSO audience
Together with Life-Space Probiotics, the Official Health Partner of the MSO, we've developed a suite of music-related content that will help deliver well-deserved moments of well-being back to our MSO community.

The first of our content will include:

MSO Mixtapes
Hear from the musicians of the MSO as they guide you through their personal best tracks to help relax, drift off to sleep or build focus.
Stay tuned as we collaborate with Life-Space Probiotics to bring you more content to inspire your holistic wellbeing throughout the year.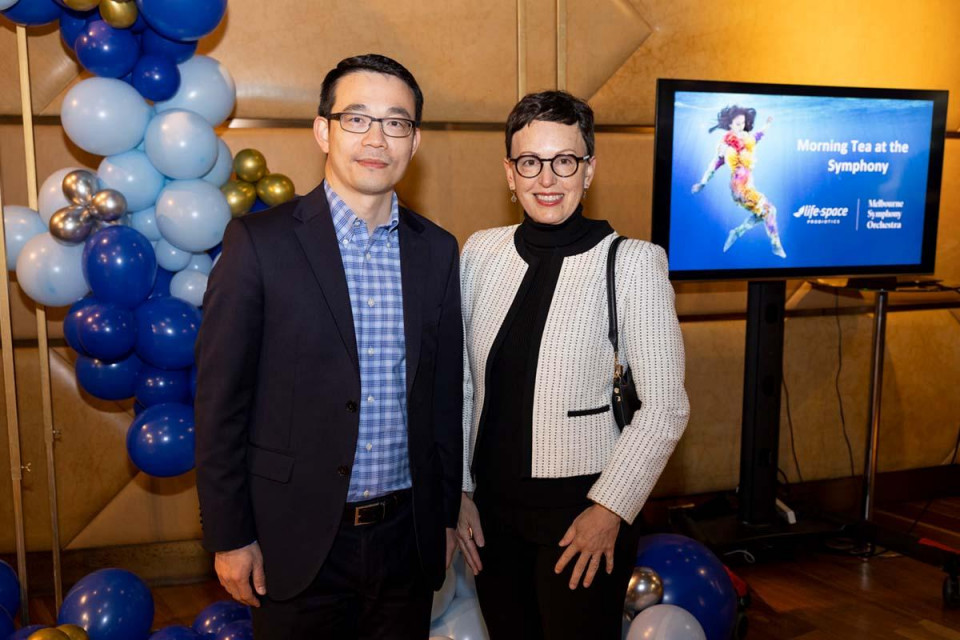 About Life-Space Probiotics, the Official Health Partner of the MSO
Life-Space Probiotics are a team of scientists, innovators and passionate ambassadors of the human microbiome. They create leading probiotic formulations for Australians; blending, packaging, quality-testing and distributing probiotic products locally and around the world.
They are committed to exploring and unlocking the incredible potential of the microbiome to support whole-body health for all people, at every life-stage and are proud to support another pioneering health initiative with the MSO Sound Body & Mind Program, to help protect it's greatest assets – the musicians of the Melbourne Symphony Orchestra.